Lexus V8 engine with 5 speed Toyota gearbox kit
---
{{item.currency}}
{{pricing}}
---
---
{{item.currency}}
{{pricing}}
{{item.currency}} {{item.normalPrice}}
---
{{item.currency}} {{pricing}} - Out of Stock

Lexus V8 engine and new 5-speed Toyota gearbox kit
These units are only assembled on request, full payment required upon order placement, prices may differ because of stock availabilty.
For a quote on such a unit please Phone our Office.
We also have a Lexus V8 kit with a 5-speed Toyota gearbox available for the manual guys. It consists of a bench tested Lexus V8 engine wired with ECU and wiring harness, fitted with a Toyota 5-speed gearbox.

Included is a new clutch kit, flywheel and clutch slave cylinder - ready for fitment into your vehicle.
The picture below is not the actual kit with the new gearbox and engine management - it is only a sample of how the kit will look like with the engine and gearbox assembled.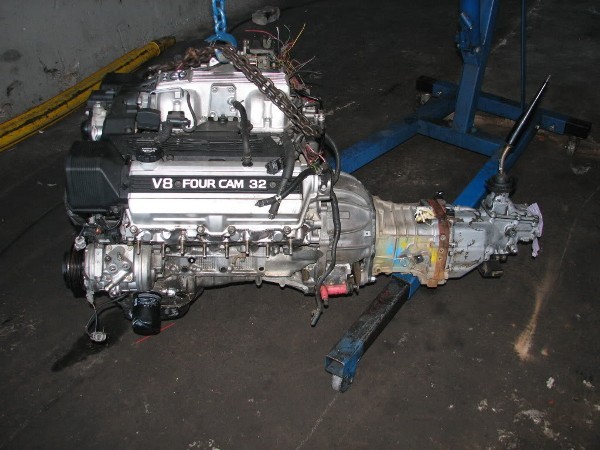 For more pictures follow this link: //s782.photobucket.com/home/RianV8/index